Nagdaos ng taunang Santakruzan ang Comunità Cattolica Filippina (CCP) ng Reggio Calabria noong Linggo May 26 ng kasalukuyang taon. Ito ay pinamunuan ng Presidente ng CCF na si Pres. Garry Jamito.
Sinimulan ang okasyon ng Santa Misa sa Parokya ng Ss. Filippo e Giacomo at Sant'Agostino sa pangunguna ni Padre Gabriele Bentoglio at Padre Bruno Mioli.
Pagkatapos ng misa ay idinaos ang prusisyon ng Santakruzan.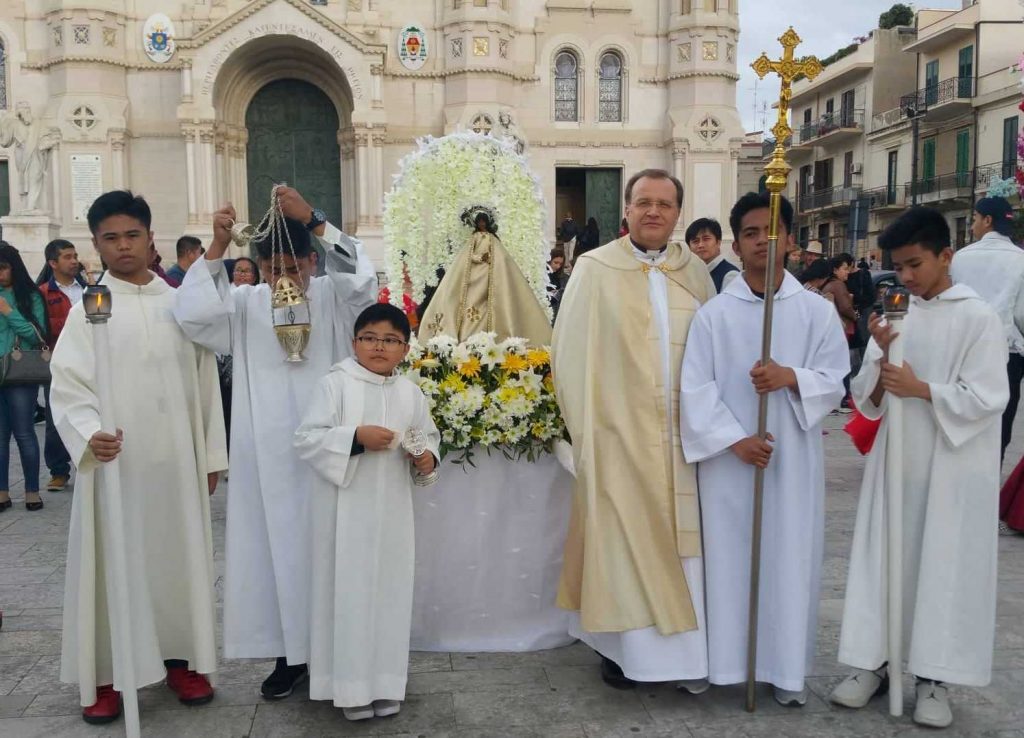 Queen Elena- Jazmin Tangcangco,
Costantino- Matt Arvin S. Pascual,
Queen of Virgins- Elizabeth Castillo,
Queen of Angels – Chiara Gele,
Queen of Heaven- Chriszhelle Anne Suelila,
Queen of  Flowers- Megan Yangca,
Queen Magdalena- Nicole Anne Abatayo,
Queen of Temperance- Mary Lhaine Pascual,
Lawyer- Mariarosa Rumboa,
Justisya- Cleo Hernaez,
Convicted – Aida Acista,
Queen Ester- Sidney Malbog,
Queen Veronica- Caroline Gutierrez,
Queen Judith- Lara Hernandez,
Queen Sheba- Brenda Tadeo,
Rosa Mistica – Miriam Bernardo,
Queen Fortessa- Marie Javillamar,
Queen of Prudent- Blessy Yael Carle,
Queen of Hope- Frinzel Mendoza,
Queen of Peace- Channel Ronquillo,
Queen of Prophets- Kylie Ysabelle Gebana,
Queen of Charity- Keisha Gele,
Queen of Faith- Greta del Prado,
Santa Maria- Gioia Nicole Bumagat,
Kupido- Rayven Sevilla,
Queen of Love- Johanna Noveras,
Banderada- Angeline Eve Buenaventura,
Queen of Earth – Crystal Kessiah de Jesus,
Wind- Gilian Rochelle Bumagat,
Water- Lysabel Adion,
Fire- Alexis Nable,
Queen of Sun- Michaela Libadia,
Planets- Maria Adriana Asilo,
Stars- Chris Charlene Lazaro,
Moon- Natalia Cabudsan,
Ave Maria- Calley Vann Velostas, Sara Ronquillo, Angels – Trixie Scarlet Penaverde, Raylee Bungay,
Kids for Christ- Ivano Brucal, Paolo Lopez, Alexander Dave Garcia, Ned Kelly Yuri Caraos, Eduardo Giuseppe Parilla, Francesco Sabornedo.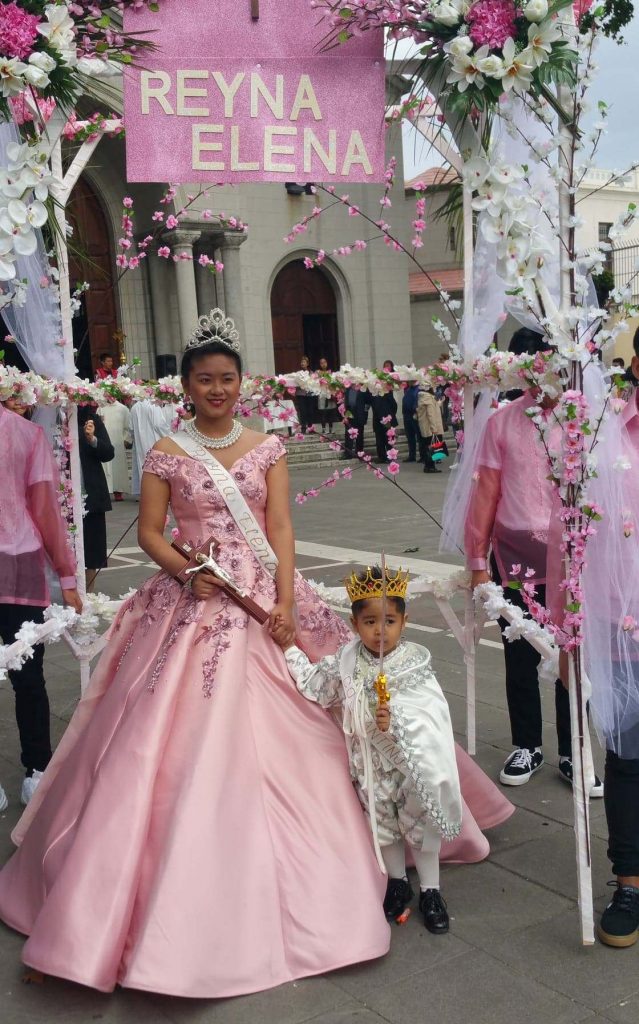 Pagkatapos ay nagkaroon ng programa sa parko ng Sant'Agostino.
May mga nagpakita ng galing sa pagkanta at pagsayaw na pawang mga tagalog at katutubong Pilipino lamang.
Nagtapos ang programa ng simbahan sa tulong ni Gng. Emie Aliazas, Lawrence Renchie Inovejas at ang dalawang emcees na sina Jess Buenaventura at Sabrina Amparo.
Matagumpay na naidaos ang Santacrusan sa pakikiisa ng bawat assosasyon ng Reggio Calabria tulad ng AFW ni Pres. Mark Francis Magtibay, Basterebbe poco un sorriso ni Pres. Jerry Almoite, FASSCASI ni Pres. Carmen Perez, ICOM ni Pres. Jeffrey Peralta, Forza Filippine  ni Pres. Bhong Manongsong, Mindoro Tamaraw ni Pres. Gregorio Abarintos at TauGamma R.C. Chapter ni GT Virgilio Loyola.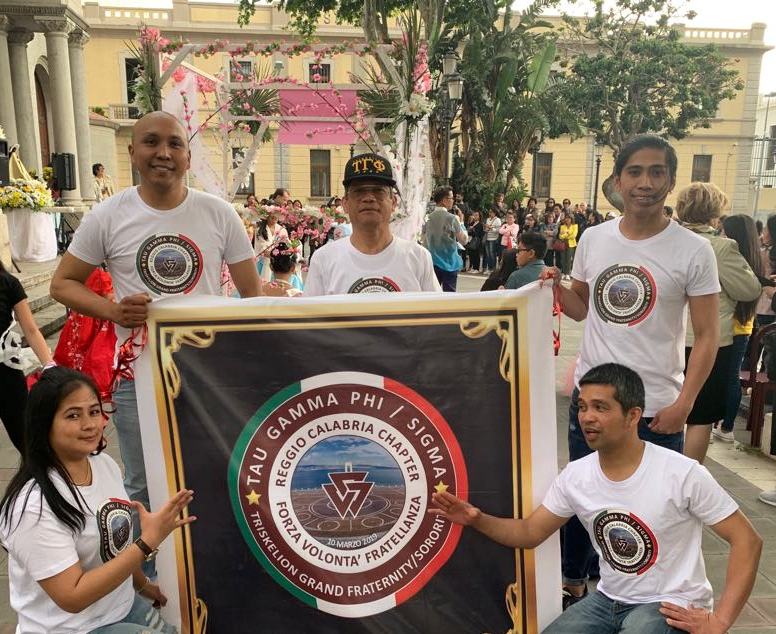 Carmen Perez